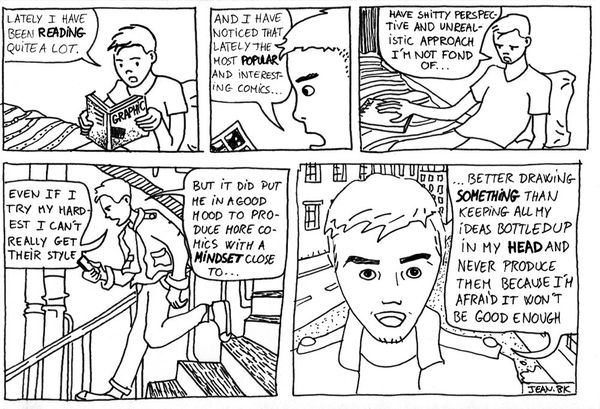 Can you beleive it? An actual update. Don't worry, the next one should be online right after the second coming of Jesus. So, as told by this comic, you can see that we are done with the fancy 3 pages long comics and we are going for a straight forward production model with no sketches. You won't beleive how much pages I have drawn just in pencil and never actually inked.
Also, to state the obvious, the blog will be including a lot more of english content.
The Shins - Know your Onion!